Vulcanized Repairs
Tyre Damaged? Can we fix it…yes we can, with the Castle Tyres , specialised tyre vulcanizing service
Another expensive tyre damaged beyond repair…or is it? We specialise in Vulcanizing repairs on tyres of all sizes. This process involves cutting out the damaged section and then welding-in new rubber together with Multi Temperature Cure (MTC) reinforcement patches for a permanent repair.
The repaired tyre is then heat treated in special moulds, at up to 300º F for 1-2 hours, restoring the tyre to its original strength. All repairs are carried out to conform to the BSau159f standard in our fully equipped workshop using the best top quality materials currently available.
Our new Vulcanizing Machine – Vucan Vulcaflex Curing System can be see here Vulcaflex OTR Curing System
Electronic Wheel Balancing
Castle Tyres offers state of the art electronic wheel balancing,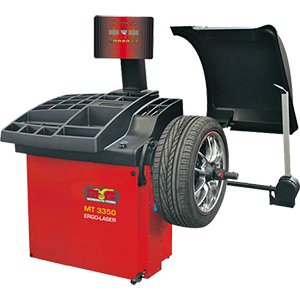 Castle Tyres made a major investment when we had installed the MONDOLFO ET3350 Electronic Wheel Balancer. This provides us with fast and accurate balancing of truck and car tyres. Wheel balancing reduces vibration which can affect suspension and steering systems, this in turn helps to reduce wear.
Chris Birkett, Castle Tyres operations manager, has this to say to fleet managers:
"This is a major investment for us and builds upon our reputation for cost-effective and durable tyre vulcanizing and repair service. Fleet managers know that a properly balanced wheel and tyre saves money through reduced tyre wear and smoother driving. Our Corghi ET66 will assist fleet managers in controlling their transport costs."
Balancing prices start from only £5
Puncture Repairs
Feeling deflated? We have the remedy!
Our fully trained tyre fitters are always on hand to give your punctures prompt attention using top quality, reliable materials with prices starting from as little as £5, including balancing.
Sales
We have a large selection of new and part-worn tyres for sale to suit all vehicles and conditions at competitive prices.
We are also now stocking Snow Tyres ready for the Winter – Dont Get caught out – get yours today.
For a fully fitted service and a guaranteed price with no hidden extras
For latest prices and availability phone 01274 561 332 (2 lines).
We also offer a full after-sales service at our premises.